From now on, you should think twice before applying a dark or overexposed filter on Instagram: this if you want to enjoy your favourite pictures in the form of french macaroons…
#Notkidding: thanks to #Candyam, you can literally eat your favourite memories.
But how?
Well, you just need to log in to your instagram or facebook account in www.candyam.es, choose 9 photos (with good quality, preferably), enter your personal data and make the payment… then, in couple of days, you'll receive a magical box with your pictures transformed into Marie-Antoinette style candy!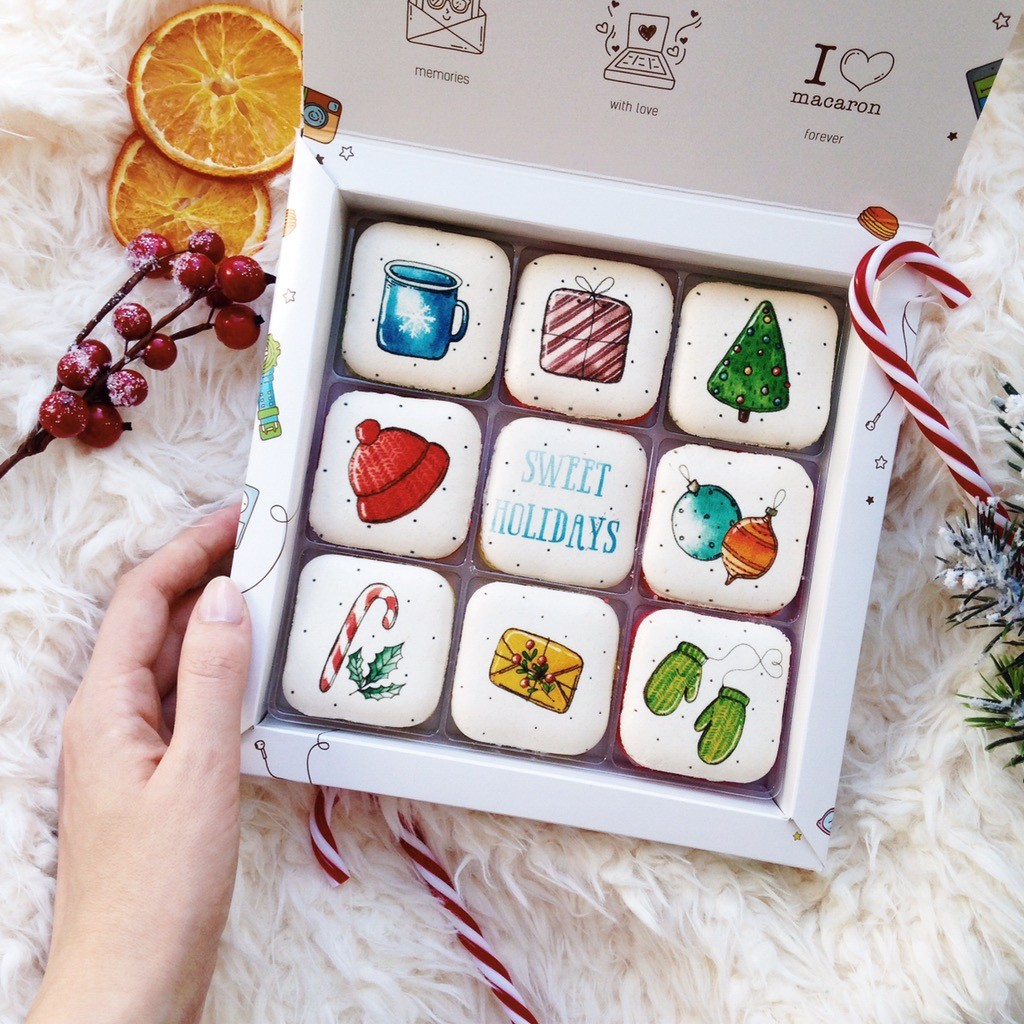 Candyam founders, Vladimir and Roman, explain it a little better:
How did Candyam started?
Candyam was founded last year, in Russia. The starting idea was to create a fun, original and edible gift, using instagram pictures.
How does it work?
It's very simple: once you're in our website, you just need to choose 9 photos from your instagram history or PC/phone, add personal data and pay… To do so, you can use your credit card or debit card. Two days later (more or less), you receive your personalized box.
What ingredients and flavors are used in these macaroons?
Our macaroons are made by Chef Enric Rosich. He uses a traditional recipe, which includes: milk, cream, butter, eggs, almond flour, sugar, marzipan and food inks. To customize each cake, you can choose your favourite flavours: vanilla, raspberry or chocolate.
We only use natural ingredients, and produce our macaroons the same day as the shipping.
How big can the orders be?
You decide how many boxes you want, there's no limit. Each box contains 9 macaroons, and each cookie is about 5x5 cm. Depending on the city, the boxes can take between 48 and 72 hours to arrive.
In which countries can we order a Candyam box?
Candyam can be ordered in Europe (candyam.es; candyam.by) Russia (candyam.ru), Singapore (candyam.sg) and in the United States (candyam.com).
How can these macaroons be applied to the business world?
Since our macaroons can be customized (with logos, pictures or even sentences), Candyam has great potential as a corporate gift! You can, for instance, offer a box of branded macaroons to your best customers and partners. It can also make an impression on a congress or tradeshow: include some macaroons in your catering and you'll surely surprise your attendees. People will love the idea of an edible giveaway.
How are people responding to Candyam?
They love it! Candyam is an innovative gift that delights everyone, from bestfriends to business partners. It can easily suit every need and adapt to all audiences.
Candyam instagram accounts have over 11,000 followers, while its facebook collects more than 6600 likes. We believe in our product and as a consequence our clients also do. This results in a ongoing growth due to enormous effect of the word-of- mouth-marketing. At this rhythm, we believe that Candyam is moving in the right direction.