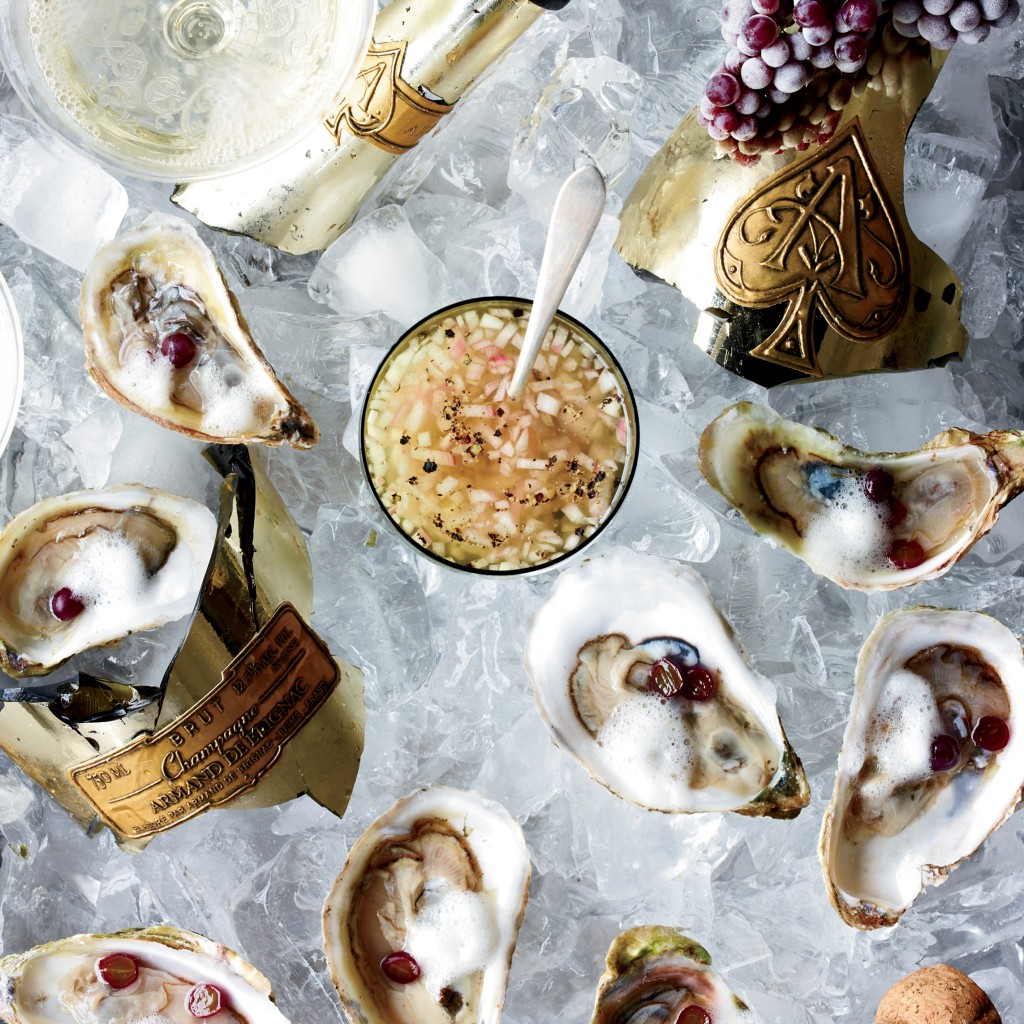 Christmas is just around the corner!
If you're hosting a special dinner (for family, friends or even business partners), you surely want to cause a good impression... If you're feeling uninspired, don't worry: our great partner, La Serviette Blanche (based in Cannes) prepared a delicious french-style menú, that will surely delight all you guests!
Père Noël approves!
A bit of tradition...
As French tradition dictates, the main Christmas meal, called Réveillon, is eaten on Christmas Eve or early Christmas morning, after people return from the midnight Church Service. Dishes might include roast turkey with chestnuts, oysters, foie gras, lobster, venison and cheeses. For dessert, bûche de Noël is always present on the table!

During Christmas in France, Champagne is served at the beginning of Le Reveillon. Afterwards, an exquisite selection of wines are served followed by digestifs.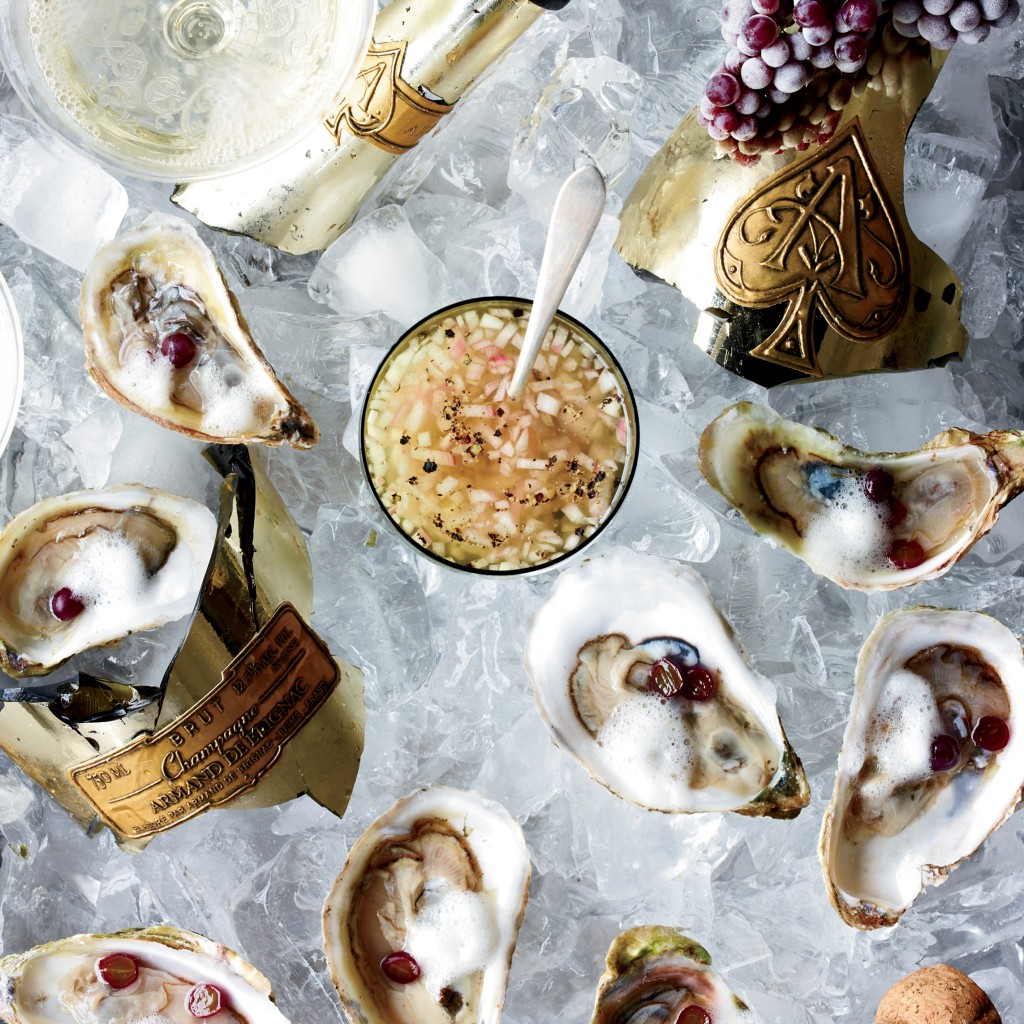 To tickle the taste buds and setting the tone...
Fresh oysters on the shell, blini's with caviar! Simply delicious!


Our Starters...
Slices of foie gras on toast or pain d'epices served with Sauternes wine
A selection of seafood such as lobster and/or scallops
Escargots from Burgundy served with the usual garlic and parsley butter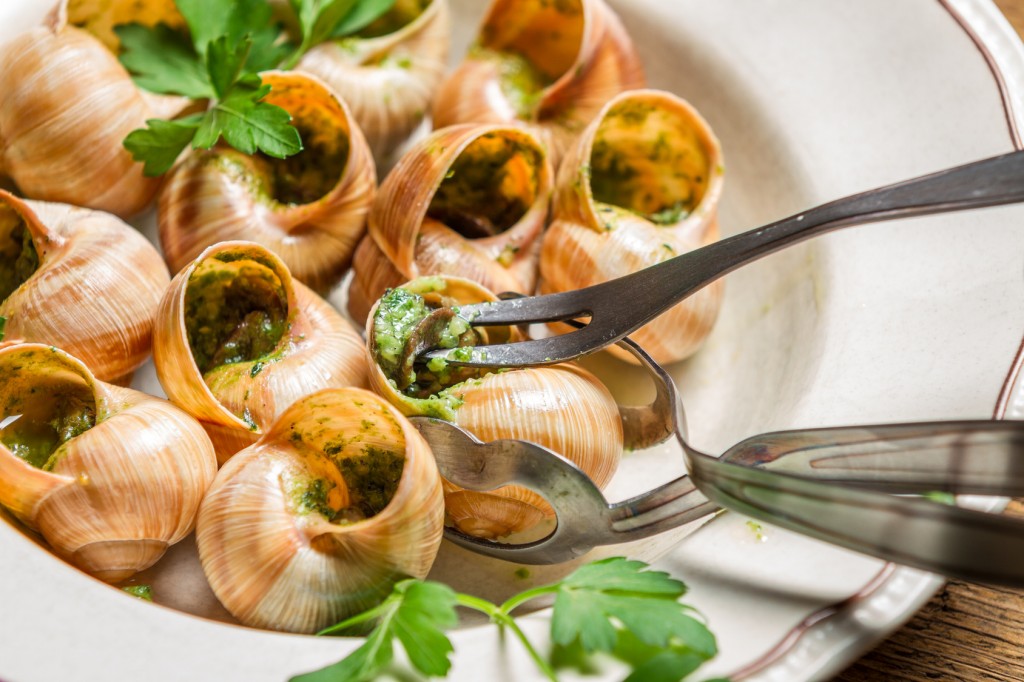 Main Course

When it comes to the main course for Le Reveillon, the trend changes every year - however, one of the most popular dishes that remains on the table of many families, is the traditional turkey with chestnut stuffing, accompanied with potatoes & green beans.
However, traditionally other birds are also widely eaten, such as guinea fowl, quail, pheasant, goose and chicken...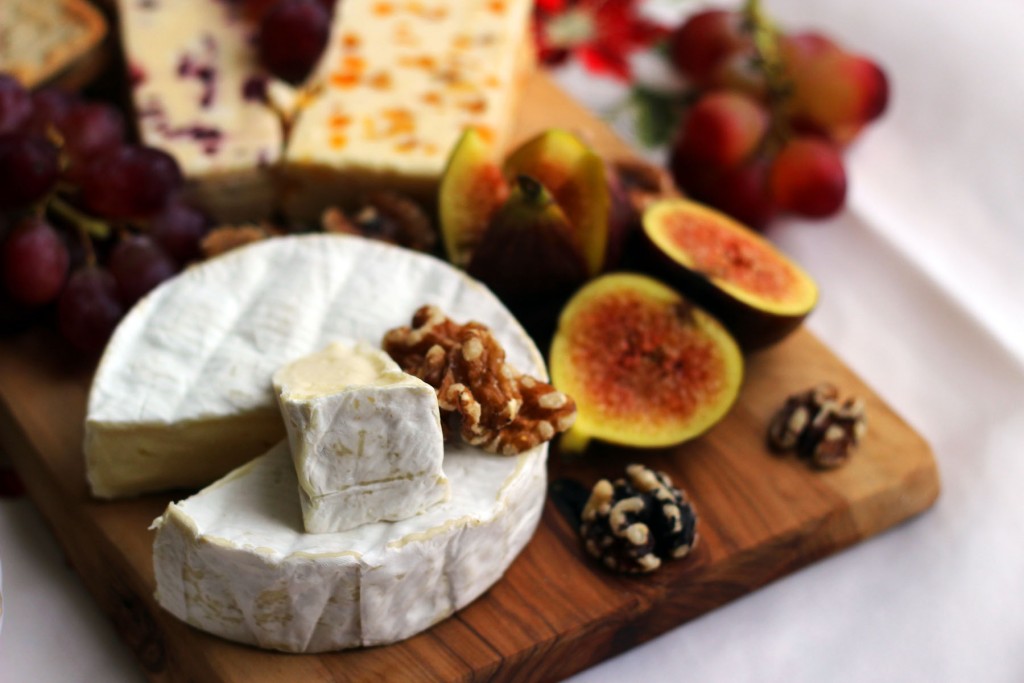 Desserts
A selection of cheeses (goat cheese, blue cheese, fresh ricotta, bries... with some flavored dried fruits like figs and apricots, honey, nuts and toasted pecans!)

Bûnche de Noël : A Christmas Log is the traditional dessert after a French Christmas meal eaten on the 24th of December. It is a rolled Genoese sponge cake in the shape of a log, usually made with chocolate ganache inside or chestnut cream and icing on the outside. Absoluty yummy!